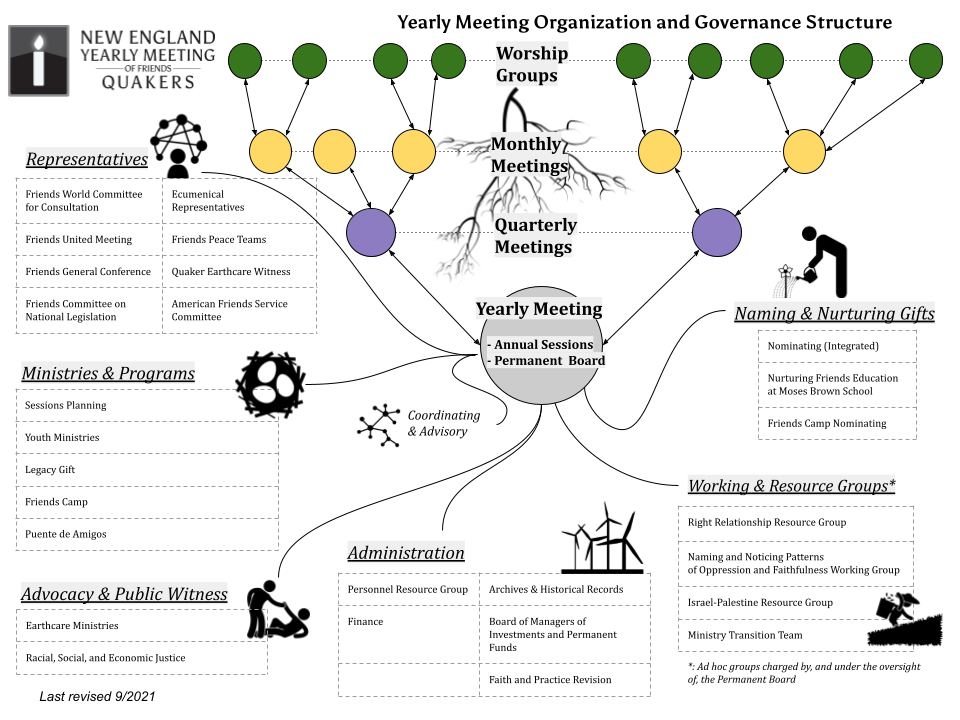 File Downloads
Funding Priorities Process
A diagram of the process for consultation and discernment to prepare funding priorities to inform the Yearly Meeting's annual budget planning process.
Structural Org Chart for New England Quakers
A chart illustrating the various local congregations, committees, and working groups through which, with partnership and support from the Yearly Meeting staff, New England Quakers discern, organize, and express their service and witness in the world. 
Strategic Communications Process
A graphic guide with step-by-step questions for preparing integrated communications on behalf of New England Yearly Meeting of Friends.