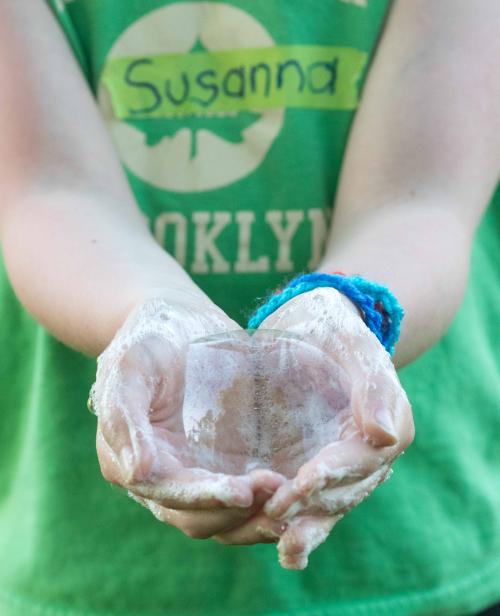 Photographs are taken at our retreats to preserve memories and to convey something of the essence of our community to others interested in learning more about our spiritual communities. Digital photo albums are maintained for viewing during retreats. Many (but not all) of these same photos are posted to our online photo album. (Photo by Kevin Lee ©2019)
Image Privacy Policy
Photo albums are maintained to enhance the sense of our JYM & JHYM Retreat communities. Full names of children are never displayed in our online photo album. JYM photos are also copy-protected. Parents (and/or children) may request to omit their child's image from our albums. Children, staff, and parents are not allowed to copy, post or transfer images of JYM children attending our retreats onto social networking sites without the express parental permission of every child in the photo. Occasionally our photos are sought for inclusion in other Friend's publications, in which case permission will be sought beforehand.  
You can learn more about the JHYM Media Commitment from the tile below.
Click HERE to go to the SmugMug website, where you can view photos from past retreats and annual sessions.