Frequently Asked Questions About JYM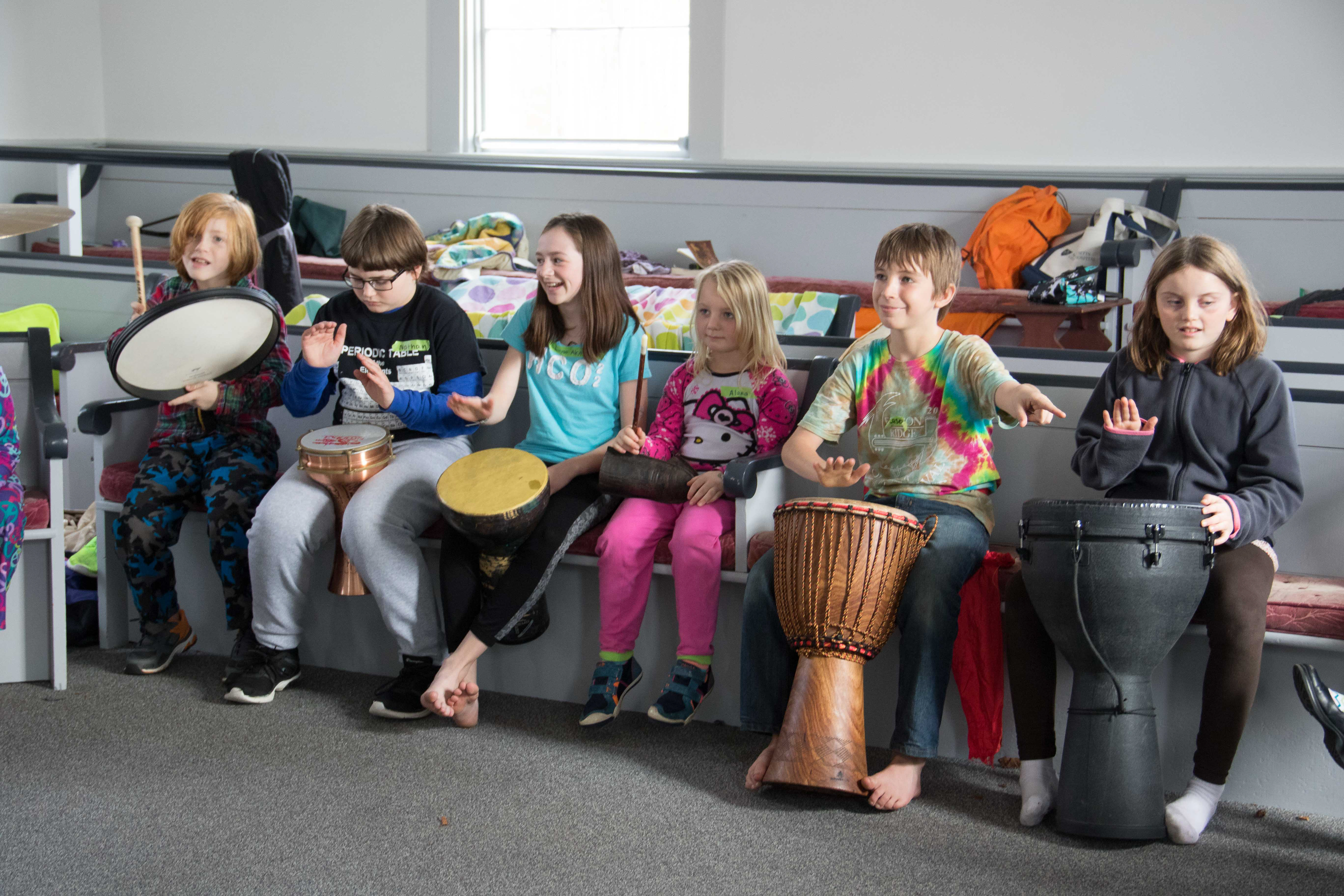 What do you do at JYM Retreats?  We eat, sleep, worship, play games, sing and share music, do crafts, help with chores, talk about lots of things in small groups, and play and hang out during free time.  Art and music are often parts of our program. Occasionally we go on field trips. 
See Our Packing List for Children and Parents.
When are the timelines for retreats?  Registration begins at 5 p.m. on Fridays, and we wrap up on Sunday at 12:30 p.m.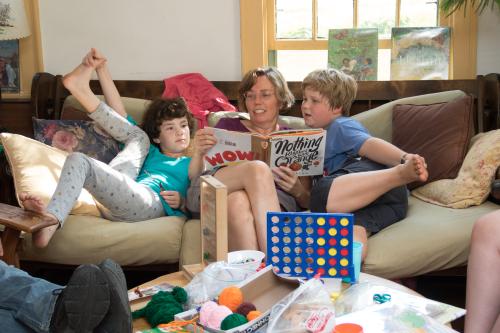 How do you select staff? We choose JYM Staff with great care. All have completed an application process in accordance with the Yearly Meeting's Child Safety Policy. More information on how we choose staff is available in the Staffing Section. (Photo by Kevin Lee ©2019)
Do 6th graders go to JYM or JHYM?  Some 6th graders stay in JYM and some move up to JHYM. Please read our annual letter here for more information.
My child has a schedule conflict. Can my child arrive on Saturday? We strongly discourage this. Important group bonding takes place in the first 12 hours, and sometimes one or two Small Groups will have already met by mid-morning on Saturday. 
What if my child gets sick? We will call you right away. If the illness is minor and you agree that your child can stay, that's okay.  We have the usual array of over-the-counter medications and can administer (or not) as you decide. 
For families in transition, grieving, or crisis: Many children feel more comfortable if we are aware of their situation. Others do not. If you feel that it would be helpful,  please call or email Gretchen. Anything that we may discuss remains strictly confidential.
Can my child call home? Yes... but we don't verbally encourage it. We've learned through the years that the sound of a parent's voice can sometimes be comforting and reassuring -- but is often actually harder for a child struggling with homesickness. 
Can my child invite a non-Friend to a retreat? Yes. Visitors are welcome as long as the visiting child's parent is fully aware that we practice our faith as Friends. 
Can my child bring homework? Yes but it rarely gets done. Books and notebooks get lost. We encourage parents to consider writing a note to teachers informing them that the child was on retreat. 
Is Scholarship help available? Yes! Our fee structure is a version of the Pay-As-Led approach that New England Quakers adopted for Sessions several years ago. 
What if my child leaves something behind?  Labeling everything your child brings increases the chances that we get everything back to you! If you need it sooner than later, we'll mail it to you -- otherwise, we'll keep it until the next retreat.