JYM Program for 2022 Sessions
Welcome, rising kindergarten through rising sixth-grade children and families! 
We happily anticipate meeting and greeting each of you at Sessions! We are honored to minister to the children in this program and have worked hard to prepare for our time together. Our goal is to create a safe, joyful and loving community and an enriching environment for each child and staff member. We will be exploring what it means to be in community through various activities and projects. We'll celebrate with singing, art and crafts, storytelling, nature walks, games, worship, discussions, group projects, Quaker process and by having lots of FUN together! Parents/guardians are invited to visit our JYM community during the week.
Where
Our home base is the Glenbrook Gym in Castleton Hall, one of the larger dorms across from the dining commons. Specific meeting room locations and details will be available in the "JYM Program."
Important Details
All JYM children need to be signed in and out of each program time by a parent, sponsor, guardian, or other specifically designated Friend. Please respect the opening and closing times of our program so that our staff can also get to meals, staff meetings, to their own children, or to take a nap (as they get tired, too)!
We ask all parents and assigned pick-up and drop-off persons to leave phones on (but silenced) while their children are in program so that we can reach you if necessary.
Snacks are provided both mornings and afternoons. 
We will be spending as much time as possible outside. A raincoat (or something suitable) will be very helpful on rainy days. If you would like your child to wear sunscreen during outside times, please apply it before program. 
Covid Safety/Sick Children
Yearly Meeting Sessions as a whole has adopted a full set of Covid protocols and guidelines as recommended by the CDC, state requirements, and Castleton specific requirements. Any child who shows symptoms of Covid (or other illness) will not be able to attend until they are 24 hours symptom free and have completed an antigen test.
Please look through the Covid Plan. Do not hesitate to ask us questions, or share your concerns. You are also always welcome to contact Ginny Kristl our Covid Coordinator at [email protected]. Straddling a line that does all we can to ensure children's health and safety while also providing a safe, joyful, and loving experience for them and you is our mission!
Families are Welcome to Say Hello
Parents, grandparents, and sponsors are welcome to come to the beginning or end of our program time to introduce themselves and see our program spaces on Saturday or Sunday. Families are especially welcome to join us for vespers the last 15 minutes of our time on Sunday evening (8:45 - 9:00 p.m.).
Be in touch
Your questions or concerns are important. Help us know how to best support your child in having a joyful week with us!
Kenzie Burpee, [email protected] or cell phone 774-217-0623
Meet Kenzie Burpee, Our JYM Sessions Coordinator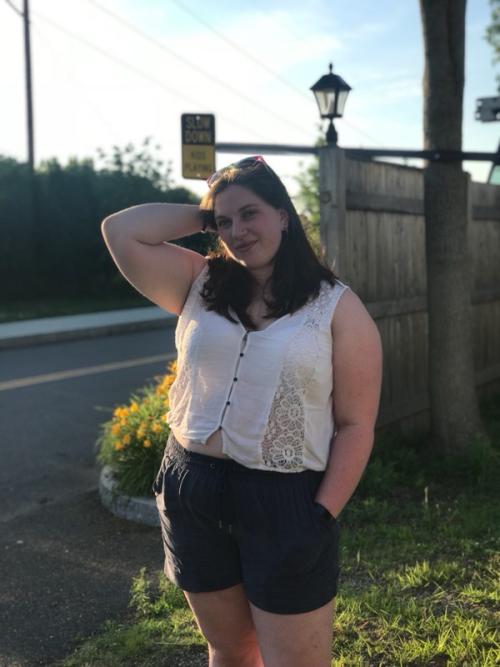 I'm Kenzie the new JYM coordinator for Yearly Meeting Sessions. I feel so led to do this work and to help make this year a time for rejoicing and togetherness. I've been coming to Sessions my whole life! I grew up in JYM and began junior staffing JYM Retreats when I was in 8th Grade. I'm currently going into my senior year at Lasell University.